Introducing the initial funds on the AI Platform:  AlphaKernel and AlphaArray...
Any offering of our funds is made only pursuant to a Prospectus and relevant Supplement which can be obtained by contacting IR@alphainnovations.io .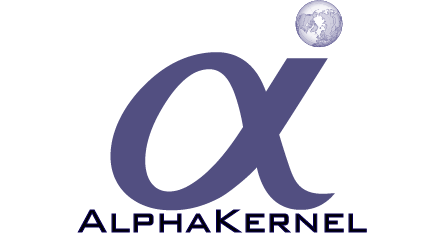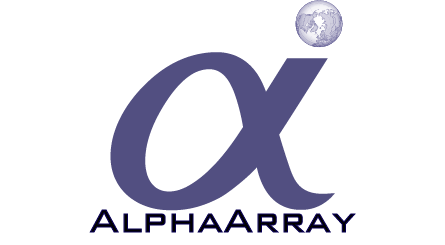 AlphaKernel (AK) is a fund which provides seed or acceleration capital for new funds on the Alpha Innovations platform.  AlphaKernel is designed to allow our investors to directly participate in the economic growth of the AI platform.  Not only will AK's investors receive the returns of the underlying funds, but also a share of the management and performance fees AI earnsfor management of every fundseeded by AlphaKernel. 
Key Features
Underlying Fund Targets. Target return of 10-15% and max downside volatility target of 5%
Revenue Share. AK investors receive a 10% share of the net revenues Alpha Innovations earns for managing funds seeded by AlphaKernel – ourinvestors become our partners in the growth of the AI platform
Custody and Control.While AlphaKernel is the only fund on the AI platform that invests into other funds, all of the funds it seeds are managed by AI; therefore, AI maintains custody and control of client assets at all times rather than relinquishing it to the underlying sub-investment manager
AI has full and real time transparency into the trading of all the underlying funds due to the managed account structure employed
No Layering of Fees. Alpha Innovations charges no management or performance feesfor managing AlphaKernel–AI's revenues are solely earned by managing the underlying funds, and these fees are shared with AlphaKernel, which effectively makes AK investors partners in AI's business
Isolating Alpha.The risk parameters of each fund seeded by AK are designed to isolate alpha – AI does not espouse paying performance fees on beta
Multiple Levels of Risk Management. In addition to the sophisticated risk management infrastructure employed by AI's subfunds, the AI Risk Management Team also oversees trading and portfolio management of all of AI's underlying funds intraday, with yet a third level of independent risk management provided by AI's AIFM, DMS Governance
Ability to Invest in Niche Managers.Seeded funds are typically managed by small to midsized portfolio managers to avoid large cap bias exhibited by most multimanager funds and to capitalize on the greater alpha production of smaller managers, with emphasis on strategies that are less understood by other investors, and therefore less picked-over
AlphaArray is a multi-alpha fund designed to provide an array of uncorrelated alphas – in one cost-efficient fund.
Key Features
Diversification.  Multiple strategies within one fund, managed by a highly curated set of talented portfolio management teams
Fund Targets.  Target return of 10-15% and max downside volatility target of 5%
Liquid Strategies.  AlphaArray invests in liquid strategies in order to provide clients with liquidity on their investment
Custody and Control.  All of AlphaArray's capital is held at AI's prime brokers, enabling AI to maintain custody and control of client assets at all times rather than relinquishing it to the investment manager
Transparency.  AI has full and real time transparency into the trading of all the underlying accounts due to the managed account structure employed
No Layering of Fees.  Fees are split with the underlying portfolio managers so there is no layering of fees, preserving more capital for AlphaArray investors
Isolating Alpha.  The risk parameters of each portfolio within the fund are designed to isolate alpha – AI does not espouse paying performance fees on beta
Fee Efficiency.  Cross margining in order to lower fees
Multiple Levels of Risk Management.  In addition to the sophisticated risk management infrastructure employed by AI portfolio management teams, the AI Risk Management Team also oversees trading and portfolio management of all AI PM teams intraday, with yet a third level of independent risk management provided by AI's AIFM, DMS Governance
Ability to Invest in Niche Portfolio Managers.  Fund skewed toward investment in small to midsized portfolio managers to avoid the large cap bias exhibited by most multimanager funds and to capitalize on the greater alpha production of smaller managers, with emphasis on strategies that are less understood by other investors, and therefore less picked-over